Everything Covid
There has been plenty of communication sent to families this COVID season and as we begin the school year, we want to review the important details to make sure you feel safe and have the knowledge you need to keep your family safe.
Dashboard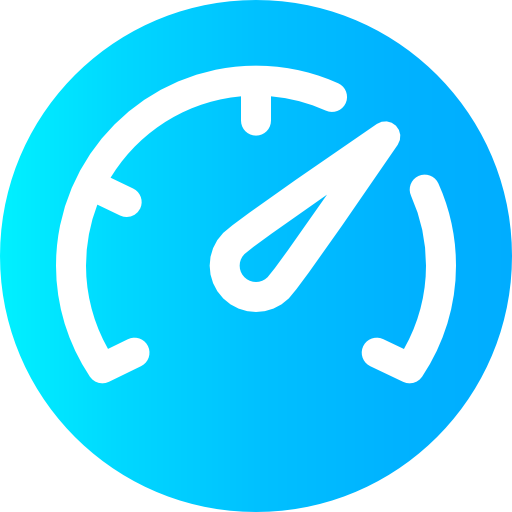 Charles City Community Schools pledges to be as transparent as possible with our families about the health of our school family.
Our dashboard shows stats of our school family with confirmed COVID-19 cases and quarantining. Floyd County Public Health is the source for this data.
Matrix
Board approved COVID decision-making matrix
What if...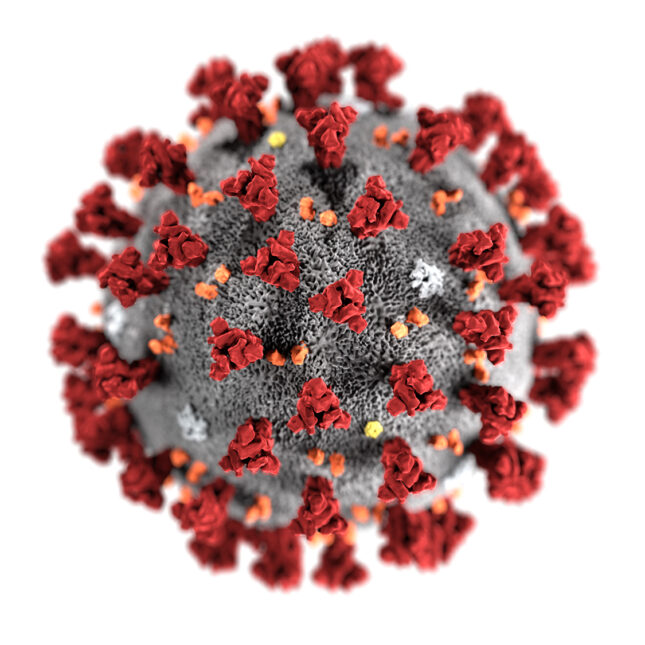 What if I think my kid has COVID?
Call your doctor for medical advice. Students awaiting results of a COVID-19 test should stay home from school until the test comes back negative.
What if a family member tests positive for COVID-19, but my kid doesn't?
If a student or a family member receives a positive test it's important to let your campus know, and the family begins a quarantine. You can let us know by emailing us at .
What if my kid is showing symptoms?
If your kid is showing the following symptoms - keep them home. Download flyer
High-Risk Symptoms
If you have one or more of the following please stay home and call your health care provider.
*New cough
*Shortness of breath or difficulty breathing
*New loss of taste or smell

Low-Risk Symptoms
If you have two or more of the following please stay home
Fever (100.4ºF or higher) or chills
Fatigue
Muscle or body aches
Headache
Sore throat
Congestion or runny nose
Nausea or vomiting
Diarrhea
What if my kid is showing symptoms at school?
We will isolate your student in our campus health room and if your student presents with one or more high-risk symptoms, or two or more low risk symptoms they will be sent home.
What do we do if...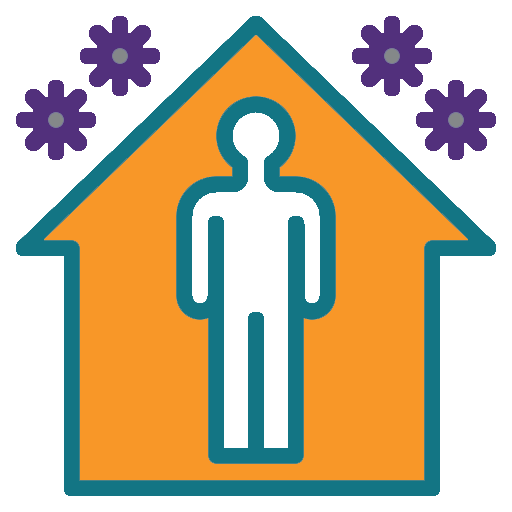 How long will our family have to isolate or quarantine if our family has a positive case?
According to Floyd County Health, the positive case would isolate 7-10 days after your day Zero and have been fever-free for 24 hours and have symptom improvement. Day Zero is defined:
If asymptomatic, day zero will be determined by Floyd County Public Health
If symptomatic, day zero would be the day your symptoms started
Everyone else in the household will begin their 14 days of quarantine after day ten of the person who tested positive. Our campus attendance office will communicate when your student can return to on-campus learning.
See this Information about quarantining from Floyd County Public Health.
How will the school find out about a positive test?
We ask families to let us and Floyd County Public Health know if they are quarantining. Parents will typically get the first idea a student needs to quarantine before the school is notified, so a call to your campus and/or an email would be appreciated.
Positive case procedures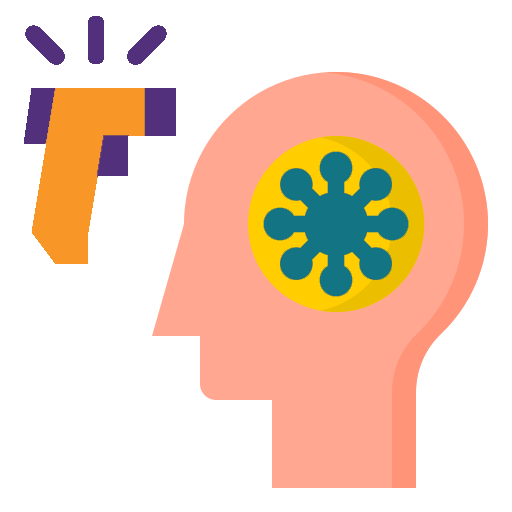 If the school is notified of a positive case of COVID-19 through Floyd County Public Health we promise to be as transparent as we can. Here are the steps we will take to let you know what's happening:
• we will update the COVID dashboard
• call each family who was within 6 feet of the individual for at least 15 minutes.
• notify the community of a case through the COVID dashboard on our website.
• provide next steps for the families who need to quarantine.
• cooperate fully with Floyd County Public Health to provide contact information to families.
Will I find out what specific classroom is quarantining?
If your student is in the classroom that needs to take action you will be contacted by our team and Floyd County Public Health. If you are not contacted, you don't need to take any further action.
Will I learn who has COVID-19?
The school is not legally able to identify the person diagnosed with COVID-19 due to HIPPA AND FERPA.
How will I be notified?
We will post information on our website to all of our families in the school district. Also, our customer service team and Floyd County Public Health will contact your family directly if you need to take additional steps.
Face coverings
We ask students, staff, and fans to wear face coverings when on campus. Here are the details
During the school day
During athletic events
How do we perform contact tracing?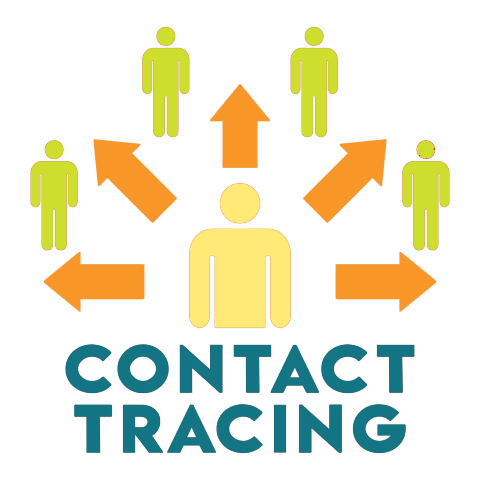 Floyd County Public Health takes the lead on contact tracing positive COVID-19 cases with the support and cooperation of Charles City Community Schools. Our trained staff, along with public health, will actively communicate with an individual who tested positive to determine with whom they have been in close contact, defined as within 6 feet for more than 15 minutes. Our staff also provides seating charts for classrooms and busses to identify anyone in close contact with the individual reporting a positive case. Public health will then make the initial phone call to interview all of the close contacts.
It is also important to know that HIPPA (Health Insurance Portability and Accountability Act) and FERPA (Family Educational Rights and Privacy Act) prohibit Floyd County Public Health and our school family from naming the COVID positive contact. If our school family contacts you with questions or to help your family with resources during a quarantine, we are not legally able to name the positive contact.
We pledge to be as transparent as possible within our legal ability.
Other questions
Will guests be allowed on our campuses?
If a parent comes into the school to see their kid we will bring the student to the office. Tours for prospective families are available during the school day and after-hours based on the family requests. Special guests are welcomed into learning spaces and we ask them to wear a mask, social distance, and take proper precautions.
What if there is increased community spread of COVID in Floyd County?
If the 14 day rolling average is at or above 15% and Floyd County Public Health determines data and evidence indicates movement towards uncontrolled community spread, the District will call an immediate Emergency School Board meeting to recommend a temporary closure and move all students to online learning. This can be denied by the Iowa governor. If the Floyd County 14 day rolling average is 20% or higher the District will call an immediate Emergency School Board meeting to recommend a temporary closure and move all students to online learning. We will not completely shut down like in the spring of 2020.
School to You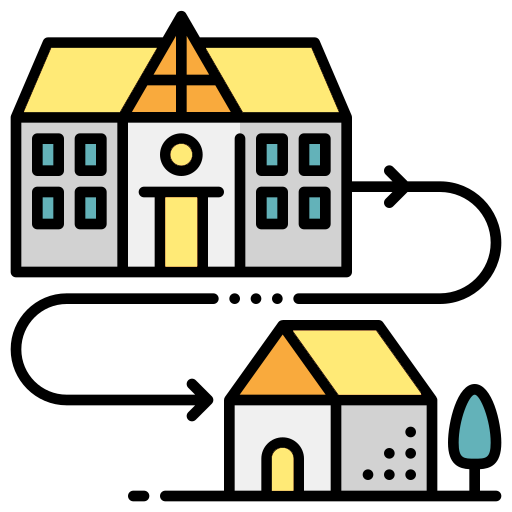 How will my kid stay up-to-date on learning if they are quarantined?
We will always welcome students into our School to You program. If your student is quarantined our customer service team will reach out to your family and share how your student will continue digital learning so they can stay on pace with their classmates. The team will also be able to offer additional services and supports for your student.

How to reach us?
COVID questions or to report a positive case
School to You questions
Campus questions contact your campus
Note: Information on this page is subject to change based upon current guidance from Floyd County Public Health.