Students who are well-fed are more likely to be focused and ready to learn. Charles City Community Schools food service serves about 1,825 meals each day.
Menus
November Elementary lunch menu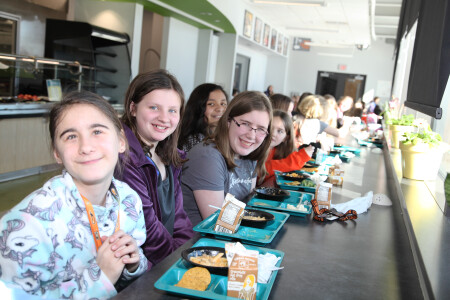 Contact food service
Charles City Food Service
Jenna Brumm - Food Service Program Coordinator
1 Comet Drive
Charles City IA 50616

Email:
Phone: 641-257-6510 (ask for Taher food service)
Social: Facebook
Online Access
Log in to
• check on account balance,
• establish a low balance warning notification,
• add money to the family account online,
• monitor family spending
• set spending caps for each student on your account.
Get help with your food service username, password, or account
email Paige Elsbernd
or call 641.257.6500
Charles City Community School District Board Policy 710.4 on Meal Charges