Our District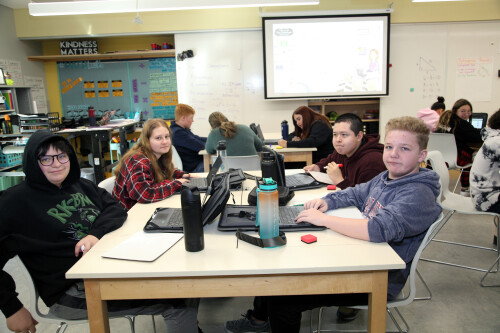 Charles City Community Schools is a public school in Charles City, Iowa, with more than 1,500 students in pre-kindergarten through high school.
The district's early learning preschool, two elementary schools, middle school and high school are always striving to challenge all students to achieve their full potential through engaging, responsive educational experiences that inspire innovation, critical thinking, and collaboration.
Here's why you will enjoy Charles City Community Schools:
High level of student engagement in classrooms.

Students interact with high-quality teachers who strive to ensure they are prepared to be productive members of society.

The district has one-to-one technology; a Chromebook is available to every student.

Quality and safe campuses to accommodate the educational needs of all students.

Students can earn college credit and AP courses along with relevant project-based learning to advance their education.

Our high school is a member of Cedar Valley CAPS
Students have been recognized at local, state and national levels for their talents in the arts, academics, business, civic leadership and athletics.