Transportation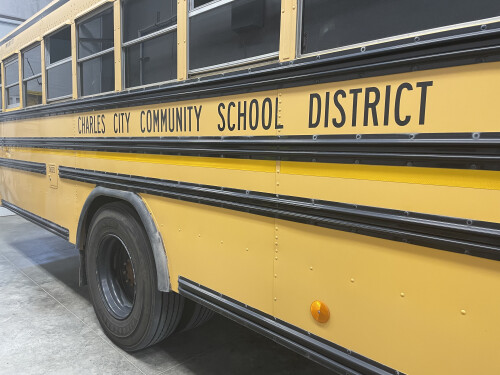 Charles City Community Schools provide student transportation services. We provide in-town shuttle services and out-of-town route services.
Students are eligible for route transportation if they live two miles or more from Washington Elementary School, Lincoln Elementary School, or Charles City Middle School and three miles away from the Charles City High School, which is aligned with state law. Shuttle service is provided for students who do not qualify for the services required by state law.
Comet Cruise
Comet Cruise is a new transportation management system put into action in August of 2022. The system manages and accounts for students on the bus, provides turn-by-turn directions and reroutes stops based on student ridership. It also guides drivers through their pre-trip and post-trip vehicle inspections, helps drivers identify students by showing a picture of them at each stop, and eliminates the need for distracting paper maps and student lists. See more about Comet Cruise here
Busses
Buses are color-coded with square placards next to the door. The color codes are red, blue, purple, yellow, green, orange, and pink. Town shuttles are Shuttle 1, Shuttle 2, and Shuttle 3. Students should look for the correct color of the bus placard.
Bus Passes
All students who are eligible for transportation will be issued a bus pass. Bus passes contain a special RFID chip in them to make it quick and simple for students to scan in as they ride the bus. For safety reasons, it is important that all bus riders use their bus pass to scan in and off of the bus each time they ride.
If a student loses their bus pass, they can have a new pass created. There is a replacement fee for lost passes. If your student looses their bus pass, please contact our associate director of operations, Sam Gaston or call 641=257-6590.
Questions
Questions about student transportation can be directed to our associate director of operations, Sam Gaston or call 641=257-6590.