Performing arts are one of the key ingredients of the secret sauce that is the #CharlesCityExperience. Take a moment to learn more about how our nationally-recognized programs meet our vision of creating compassionate, competent problem solvers through incredible artistic experiences and relationships.
Band
5th grade band, 6th grade band, Comet Select Band, 7/8th grade band, high school marching band, pep band, concert band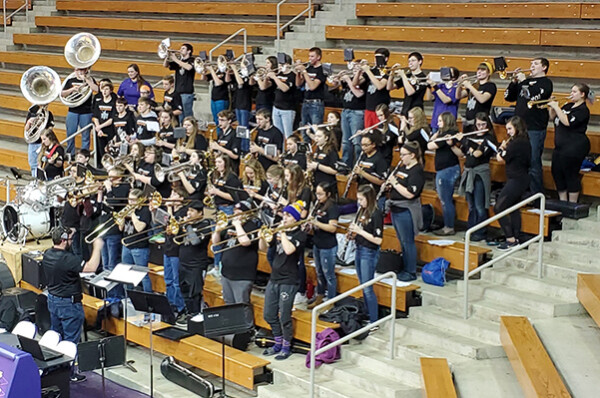 Choir
5th grade choir, 6th grade choir, 7th/8th grade choir, Concert Choir (upperclassmen choir), Comet Chorus (underclassmen choir)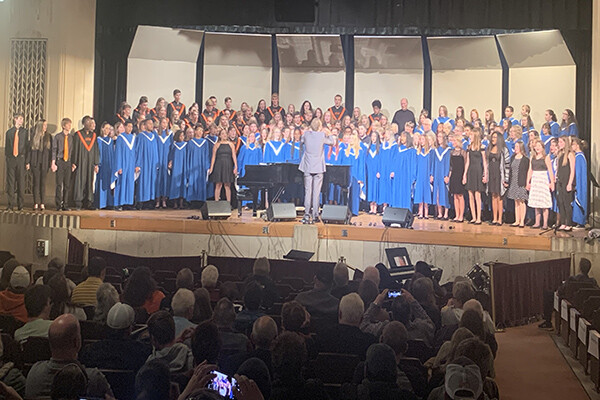 Orchestra
5th grade Orchestra, 6th grade Orchestra, 7th/8th grade Orchestra, High School Orchestra, High School Full Orchestra, Chamber Orchestra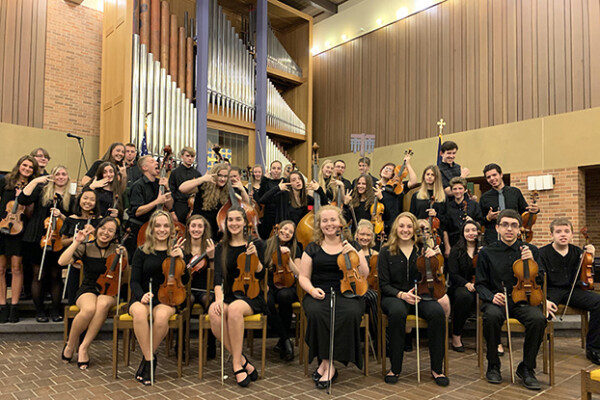 Musical
Annual high school musical, students regularly participate in the community summer musical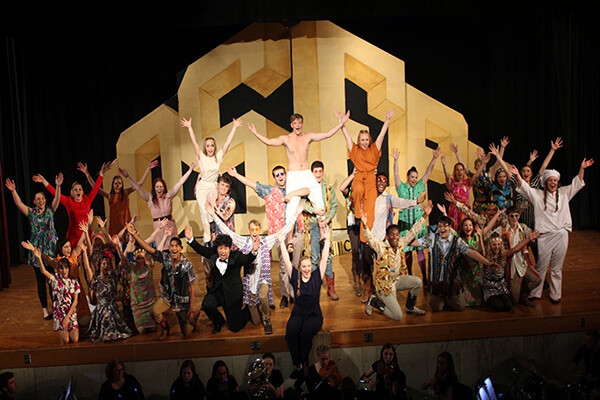 Jazz
Three vocal jazz choirs: Rhymes with Orange, 2Jazzed Up, Here Comes Treble - Two jazz bands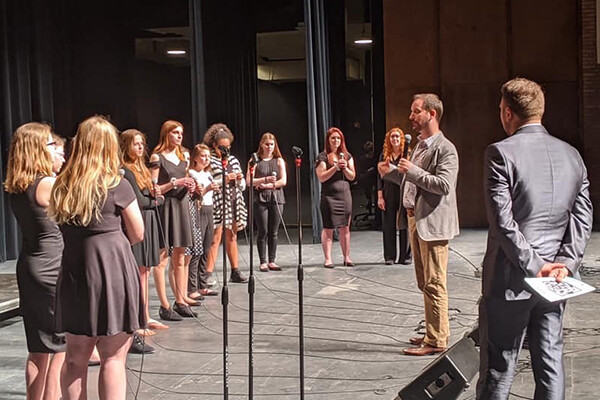 Drama & Speech
Middle School play, High School play, Individual Speech, Large Group Speech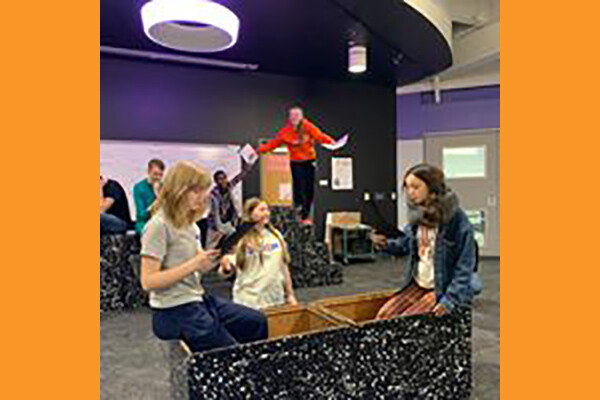 Music Department
Concerts, Individual Lessons, Honor Ensemble Opportunities, All-State, Solo and Ensemble Festival, Large Group Contest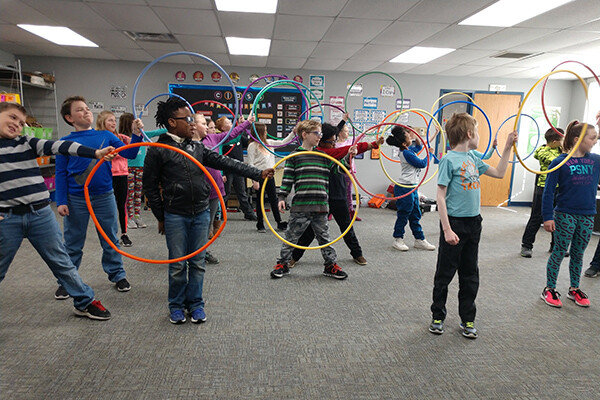 Shine in Charles City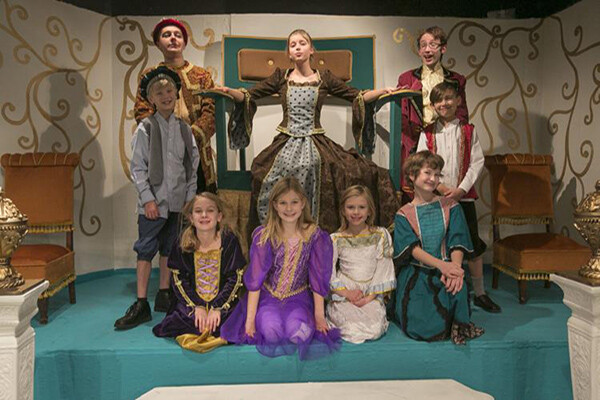 Student artists
Performing-Arts
Directors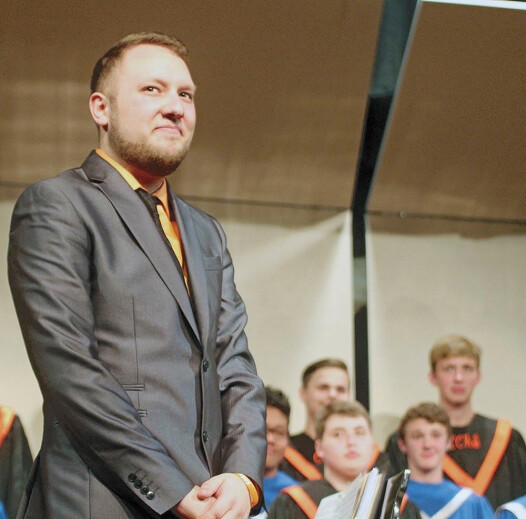 Derek Sturtevent - Director of High School Choirs
Derek Sturtevent is teaching High School Choir at Charles City High School since 2016. A graduate of Luther College, Mr. Sturtevant also directs the Trinity United Methodist Church Choir and is a board member of the Stony Point Players theater organization as well as the Charles City Arts Council. When Mr. Sturtevant is not directing a choir or a musical he can be found spending time at his home in Charles City with his dog Momo.
"As long as we live, there is never enough singing." – Martin Luther
Michelle Grob - Drama Director
Michelle Grob is the Talented and Gifted 7th-12th teacher for Charles City since 2017. She spent 27 years teaching in southern Iowa before joining Charles City Community Schools. Mrs. Grob's other interest can be found on the stage, where she has been part of over 70 productions through school and community theatre. She is the assistant director for the high school fall musical and the director of the spring play. Mrs. Grob is also a board member of the Stony Point Players Theatre Organization. She enjoys spending time with her four grandchildren.
Jake Gassman - Director of Bands
Jake Gassman was born and raised in Dubuque, IA and is a graduate of the University of Iowa where he earned a degree in tuba performance and music education. His first teaching position was as the band director in Central City, IA. While there, he oversaw all aspects of the instrumental music program for the district. He has been staff of the Charles City Community Schools since 2009 and is responsible for all high school performing ensembles in the band department, all high school band lessons, middle school jazz band, middle school percussion lessons, and shares responsibilities for middle school brass and saxophone lessons. He is an active member of the Iowa Bandmasters Association where he has served as the Floyd County chair and Jazz chair for the North Central District.
Mr. Gassman is a proud husband and father of three children. He was also informed by his wife that he is an animal enthusiast so now has two cats and a dog. His kin enjoys traveling and camping and hopes to visit all 50 states someday. When not making music or traveling, you can find him exploring the outdoors, playing disc golf with his son, or fiddling with the newest piece of technology he convinced his wife that he needed.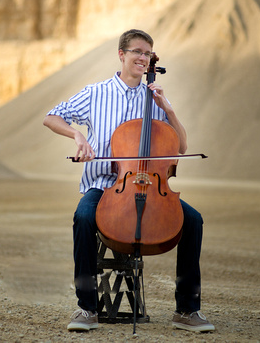 Sam Naumann - Director of Orchestras
Sam Naumann is the middle school and high school orchestra director for Charles City Community Schools. Sam graduated from Luther College in December of 2019 with degrees in music performance and music education. During his time at Luther, Mr. Naumann experienced teaching students in general and orchestral settings as well as performing opportunities. Sam also dedicates his life to performing and has contributed his talents to the Dubuque Symphony Orchestra.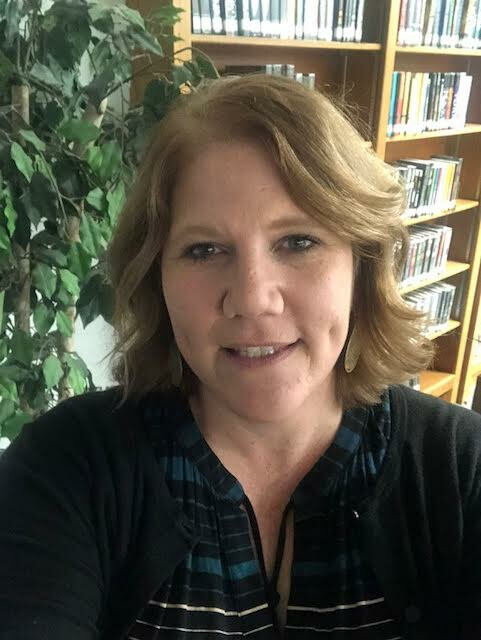 Renee Staudt Boss - Middle School Director of Bands
Renee Staudt Boss is an alumna of Charles City Community Schools. She attended the University of Iowa earning a Bachelor of Music Degree in Flute Performance and Education. Renee has been teaching 5th - 8th grade band in the CCMS for the past seven years, and has been teaching band for more than twenty years. Outside of school she enjoys spending time with her household and friends.

Tara Dean - Middle School Director of Choirs
Tara Dean is the 5-8 vocal music instructor at the Charles City Middle School. She has been teaching all of her 18 years at Charles City.
She grew up in Ness City, KS. Her passion for music began at the age of 2, when she started taking violin lessons. At the age of 4, she began taking piano lessons. She then started playing the trumpet in the 4th grade. She continued throughout high school playing the violin, piano, trumpet, and singing.
She then attended Wartburg College where she received her Bachelor's Degree in Music Therapy/Music Education. While at Wartburg, she participated in the Wartburg Choir, St. Elizabeth Chorale, Wartburg Community Symphony, and the Symphonic Band. She also completed a 6 month music therapy internship at the Larned State Mental Hospital.
In addition to teaching music, she has been directing the handbell choir at Trinity United Methodist Church in Charles City for the past 6 years. She also has been a regular member of the Fort Dodge Area Symphony for the past 12 years.