Charles City Community Schools partners with Taher, Inc. for food service.
Their enthusiasm for food translates directly into a better experience for K-12 lunch students: meals made with fresh, high-quality ingredients. Dishes prepared from scratch. Menus and display cooking sessions inspired by our Chef Council's world travels. Plenty of healthy options.
After more than 30 years in this business, Taher knows what it takes to create successful partnerships. Taher is responsible for meeting nutritional guidelines.
Taher provides
Classic Cafe Station
Hot Sandwich & International Grill
Pizza Station
Fruit and Vegetable Bar
Freshwich
Grab-N-Go
May 2023 Washington Elementary Lunch Menu
May 2023 Lincoln Elementary Lunch Menu
May 2023 Middle School Lunch Menu
May 2023 High School Lunch Menu

**For the 2022-2023 school year student meals will no longer be free to all students. Please see the prices below. If you feel you may qualify for free or reduced meals please contact Paige Elsbernd at for assistance.**
| | |
| --- | --- |
| BREAKFAST | LUNCH |
| Student breakfast $1.50 | Student lunch $2.70 |
| Adult breakfast $2.00 | Adult lunch $4.20 |
| | Extra Entrée $1.60 |
| | |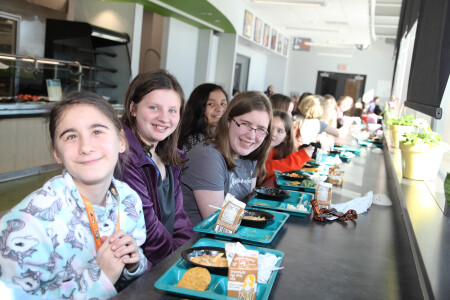 Contact food service
Charles City Food Service
Paige Elsbernd - Food Service Program Director
1204 1st Ave.
Charles City IA 50616

Email:
Phone: 641-257-6500
Taher, Inc
1 Comet Drive
Charles City IA 50616

Email:
Phone: 641-257-6510 (ask for Taher food service)
Social: Facebook
Charles City Community School District Wellness Policy 507.9
If you are interested in serving on the Wellness committee please contact Jenna Haglund at or call 641-257-6530
Wellness Progress Report
Charles City Community School District Board Policy 710.4 on Meal Charges