Welcome to Charles City Community Schools!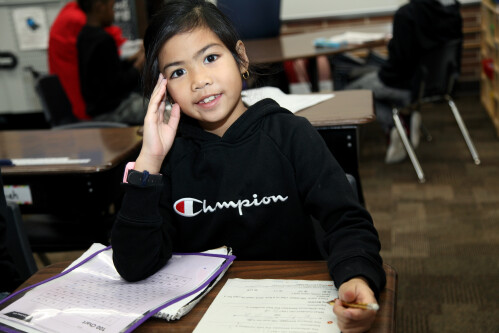 Here in the Charles City Community Schools, our ambition for our students is reflected in our mission: "Regardless of who you are or what your story is, you can learn and be loved here." Our teachers and staff are committed to creating compassionate and competent problem solvers while raising student achievement across all areas.
Our district—which features two elementary schools, a middle school, and a high school—combines a small-town setting with big-school opportunities. Students have access to a wide range of academic and co-curricular programs, including transitional kindergarten, full-day preschool, open learning space for collaboration, after-school clubs, and partnerships with local businesses and organizations.
Ours is a school district on the rise, and we work hard to hold our students to high expectations. It's one of the reasons our district has become a leader in attracting exceptional educators and growing families throughout our region.
About the Charles City community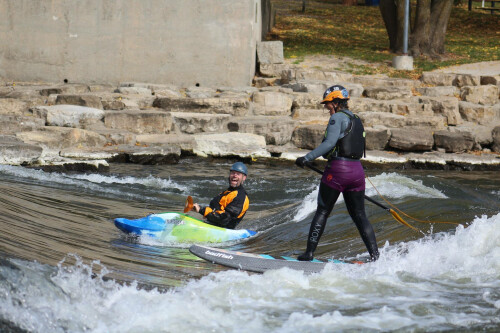 Located in north central Iowa on the beautiful Cedar River, Charles City is known for its livability, cultural amenities, great public spaces, rich employment opportunities, and top-quality schools.
Twice named as an Iowa Great Place, Charles City earned one of the first Iowa Cultural & Entertainment District designations by the state. Residents and visitors alike can take in a show at the Charles Theatre or explore the exhibits at the Charles City Arts Center or Mooney Art Gallery. The city also boasts an extensive collection of outdoor public art.
Over the years, Charles City has racked up an impressive number of honors, including being named the Iowa Tourism Community of the Year, a Named Capital Community, and an Iowa Shines Community. We are also a two-time America In Bloom national community beautification contest winner, as well as a two-time semifinalist for the national Great American Main Street Award. In 2013, Charles City received the National Award for Smart Growth Achievement.
One of the top highlights of the Charles City community is our public parks system. There are 12 public parks in the city alone, including two public playground parks, a dog park, and a 5.5-mile recreational trail. We also feature Iowa's first whitewater river park, and residents can enjoy 32 county parks and wildlife areas.
Our region benefits from a robust business sector, with over 300 companies that provide a good mix of local and chain retail shops, professional services, healthcare resources, and much more. Major employers include Zoetis, Cambrex Charles City, Valero Renewables, Winnebago Industries, and the Charles City Community School District—each with hundreds of employees.
We invite you to see for yourself all the rich opportunities Charles City has to offer!
In Charles City, you'll be part of an incredible team that is passionate and relentless about serving kids. We have been called to devote our time and talents to helping children become the best versions of themselves as learners and people. See more about working & thriving at Charles City Community Schools.
Learn more
charlescityschools.org
charlescitychamber.com
facebook.com/CharlesCityCSD/
twitter.com/charlescitycsd
youtube.com/charlescitycsd
facebook.com/CharlesCityIowa/


Career openings
Nurse
Anticipated Elementary K-4 Music Teacher
Anticipated Kindergarten Teacher
Anticipated 1st Grade Teacher
Anticipated 2nd Grade Teacher
Washington Elementary Special Education Teacher- Strat II LD/BD
Elementary Special Education Strat I or II
Anticipated Elementary Special Education Strat I or II
4th Grade Teacher
Elementary Art Teacher, Part-Time
English Language Arts Teacher, 5-8 General Education
Industrial Technology Teacher, 9-12 General Education
5-8 Summer School Supervisor (Math)
5-8 Summer School Supervisor (ELA)
9-12 Summer School Supervisor (2)
High School Paraeducator
High School Special Education Teacher
Paraeducator, Innovative Campus
5-8 Summer School Paraeducator (2)
9-12 Summer School Paraeducator (2)
8th Grade Girls Basketball Coach