Communications
The Office of Communications is committed to creating and maintaining open internal and external communication to foster understanding. We are excited to tell the stories that are happening in our schools. It is a privilege to share the exciting learning that is happening in our classrooms. We're always looking for new ways to communicate with our stakeholders and provide positive advocacy for our students and schools.
Branding
Charles City Community Schools has a brand and logo package available for organizations involved with utilizing our brand. Our visual identity represents several options with unified graphics, color palette, fonts, and design features. If you are planning on using any of the Charles City Community Schools logos, please follow the guidelines in the style guide below. If you are selling products with our branding, need high-resolution logos, or are seeking permission prior to printing please contact the Office of Communications.
All products using our branding system must receive approval, prior to production, from the Office of Communications.
When purchasing Charles City Community School branding products look for the Certificate of Branding which should be on display at each retailer's location. If you don't see it ask for it. This is an annual certificate the school issues to each authorized brand reseller.

Charles City Community School District - Office of Communications

Lisa Miller, Administrative Support
641.257.6500

Concept

The Charles City Comet is stylistically designed to represent integrity, pride, and tradition. The Comet embodies "Blazing a Trail" forward-thinking, as well as the education found in Charles City schools and community. The Charles City Community Schools brand system fulfills this sentiment by establishing unified marks, colors, and fonts to create a comprehensive brand. For Charles City Community Schools to maintain brand integrity and maximize each logo's effectiveness as an identifier, all logos must be applied — without modification — according to the guidelines established.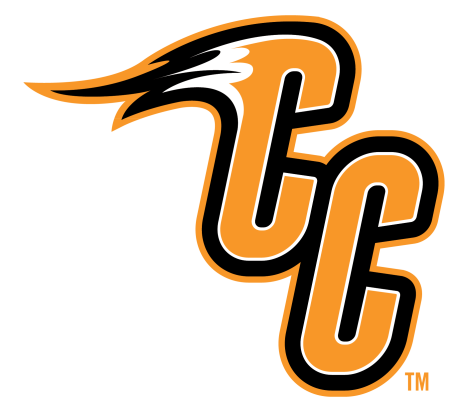 Details
The primary school color is Comet Orange with a new secondary and tertiary color palette available for download.


Official school fonts are
Franchise - headline font
Calibri - body font

Downloads