Essential Competencies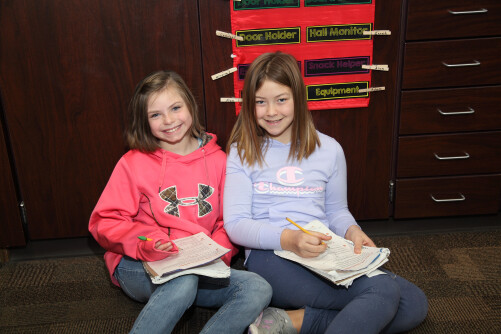 Essential competencies are the "problem solver" portion of our vision. This represents what we strive for all students to master as better human beings through the application of their competence in core academic areas. This work is achieved by applying the competence in core knowledge in authentic problem-solving ways. This is accomplished through engagement and pathways. In 2018, a team of staff, students, parents, community, and employers came together for several months to develop our "Portrait of a Graduate" which evolved into this set of Essential Competencies that all students are expected to master. This team all agreed these are the competencies that our kids need to become productive and healthy community members, employees, and people who make the world a better place.
Communication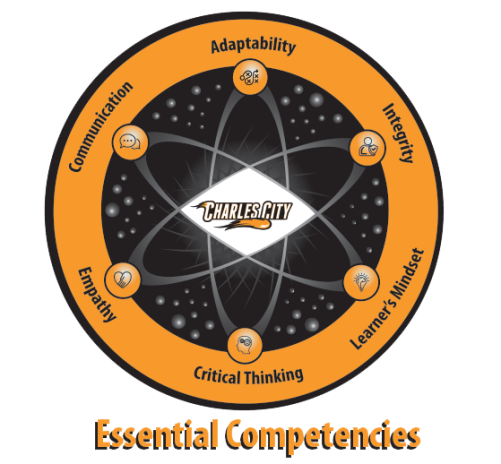 Convey opinions and ideas using oral, written, and non-verbal skills in a variety of forms and contexts. Listen and observe to decipher meaning. Inform, instruct, motivate, persuade and connect with a variety of audiences through effective interactions.
Adaptability
Work effectively in a climate of changing priorities. Demonstrate agility in thoughts and actions. Respond productively to feedback, praise, setbacks, and criticism. Understand, negotiate, and balance diverse views and beliefs to reach solutions.
Learner's Mindset
Embrace curiosity to explore new ideas. Possess the desire to learn, unlearn, and relearn. Develop positive attitudes and beliefs about authentic learning. Immerse in new experiences and look at familiar experiences with new eyes. Persist through obstacles and challenges.
Empathy
Express awareness, sensitivity, concern, and respect to connect with others' feelings, thoughts, opinions, experiences, and cultures.
Integrity
Follow set of core values, which are demonstrated through choices and actions. Earn others' trust and respect through honest and honorable behaviors.
Critical Thinking
Views problems, looking for both "bigger picture" connections and more detailed distinctions, to gain insights that will inform solutions. Regularly pursues additional information and evidence to refine understandings.