.
The Final Countdown
It's hard to believe that we are entering the final countdown to the end of the 2021-2022 school year. Seniors are done! All 9 - 11 grade students only have 3 school days left! We hope everyone has a fantastic summer break!
Interested in Summer School?
Applications to attend summer school are available in the office for students who are interested in recovering a credit.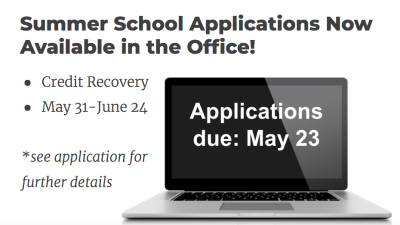 Summer Drama Camp
Summer Drama Camp will be held August 21-22. Students interested in registering will need to see Mr. Sturtevant or Mrs. Grob.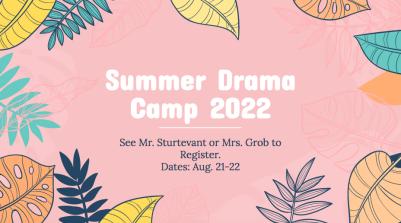 RAGBRAI Volunteers
Students who are interested in helping out with RAGBRAI can sign up using the QR Code below. Students are welcome to use their volunteer hours towards silver cord!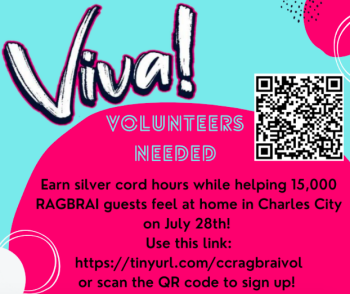 Gridiron Club Football Camp
Comet Gridiron Club Football Camp will be held on Wednesdays from 6/15 - 7/6. Students interested in joining can get a registration sheet from Coach Bjorklund.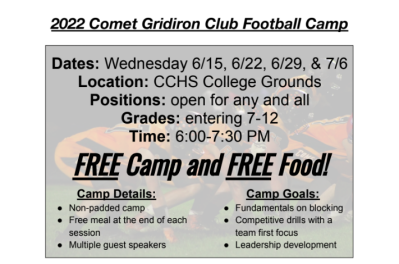 Last Newsletter for the 2021-2022 School Year
This is our last newsletter for the school year. We hope everyone has a fantastic summer break and look forward to next year!