Conditions of Learning Survey:
Please see this link for information about the Conditions of Learning Survey that will be administered to students next month.
Prom Grade Checks:
Reminder that in order to attend prom you must be passing all of your classes. If you are in a virtual course you must be meeting your progress goals. We will check grades and progress the Monday before prom.
Comet Cafe:
Come join us for Dinner at Y.E.C sponsored by Comet Cafe. Tickets must be purchased ahead of time using this link!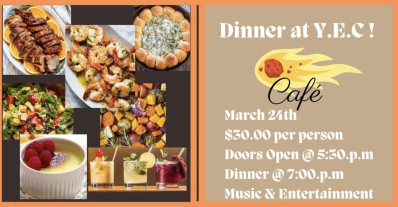 Trust