REMINDERS FROM THE OFFICE
If you know your student is going to be absent or late, please notify the office at 641-257-6530 by 9:30 am.
Please also call the Middle School office or send a note with your student if they are leaving early for an appointment instead of emailing/texting your student.
A reminder that our front doors open at 7:45 am.
PHOTO OF THE WEEK: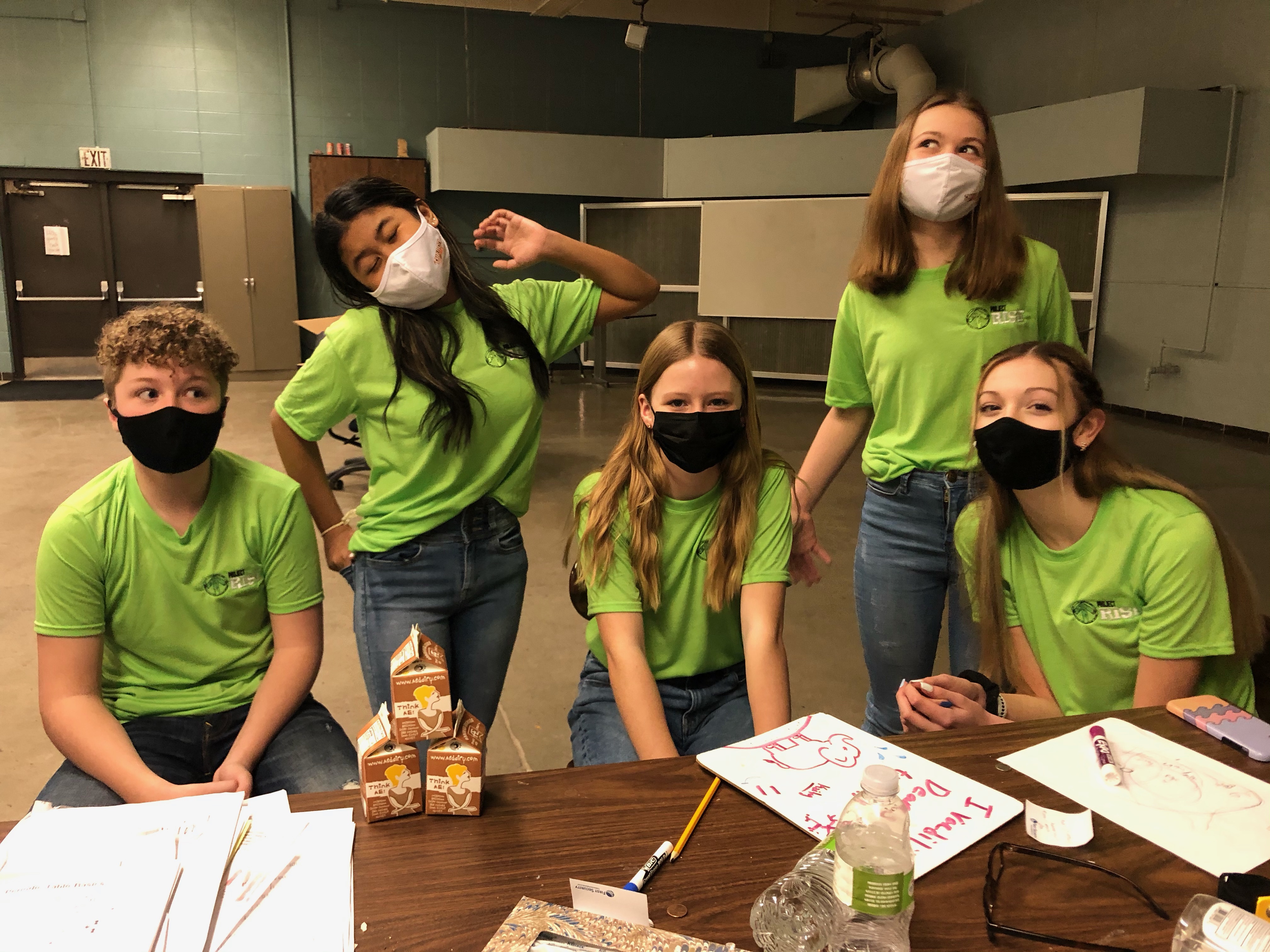 On Monday (3/1), Middle School Project Rise students were a part of the program presented to current UNI student teachers at the N. Grand Building.
NEWS FROM 6TH GRADE:
After completing the first half of her student teaching experience in 4th grade at Lincoln Elementary, Miss Schon will be joining 6th grade students in science for the remainder of her experience. Miss Schon is excited to share her love of and expertise in technology with her students as she teaches science with Mrs. Pittman.
NEWS FROM 7TH GRADE:
Mrs. Holub would like to introduce Mr. Hayes, her student teacher. Please let him introduce himself to you in this letter.

BAND AND ORCHESTRA NEWS:
Hello from the Band and Orchestra programs! Over the last few weeks, I have been lucky enough to be able to work with the 5th grade students as we are preparing for band and orchestra to begin. Your student has now been introduced to the instruments they are able to sign up to play. This would normally have taken place at the end of 4th grade, however Covid has made us change our plans a bit! Over the next two weeks, I will be meeting with your child to help them decide what instrument might be a good fit for them. By conference time (March 8) we will have a better idea of what instrument they will want to play in the orchestra or band. I will be in the 5th grade studio during conferences and would love to meet with you and discuss signing up.
In the meantime, please mark your calendars for 5th Grade Band and Orchestra Sign-Up Night! More information will come in the near future!
Thursday, March 25th from 4 - 8 PM
Middle School 7th Grade Studio
Please email me should you have any questions regarding this!
STUDENT-LED CONFERENCES:

Conferences will be held Monday, March 8th from 11:00 am to 7:00 pm. Sign-up is open. There is no school this day for students. Your student DOES need to attend as these are student-led conferences.
If you need a second sign-in for conferences for another parent, please contact the office and they can assist you with that.
Parents need to sign up beforehand, teachers will be tight on time to get all student conferences in, we will not be able to have parent walk-ins without an appointment.
Here is the link as well for all building conferences.
UPCOMING IMPORTANT DATES:
March 8th - Student-Led Conferences 11 am - 7 pm
March 15th - Begin 4th Quarter
March 15th - 19th - Spring Break (No School)
March 25th - 5th Grade Band/Orchestra Sign-up Night from 5pm -8pm
EVERYTHING COVID
: