SCHEDULE
The Middle School doors will open at 7:45 a.m.
Breakfast is served at 7:55 a.m.
Classes begin at 8:20 a.m.
The end of the day is 3:15 p.m.
Middle School Principal is Joe Taylor
Middle School Assistant Principal is Dana Sullivan
ENJOY THE SUMMER

Reminder that the Middle School office will be staffed through June 8th. Central Services is open this summer and can be reached at 641-257-6500. Central Services summer hours are Monday-Thursday 7am-3pm and Friday 7am-11am.
PICTURES OF THE WEEK

Many students were honored at grade level luncheons for their positive character and academic achievements. Thank you to the following local businesses and organizations who offered support for this event: First Citizens Bank, Fidelity Bank, State Farm, JEnterprise, First Security Bank, Quality Auto, CUSB Bank and McDonald's.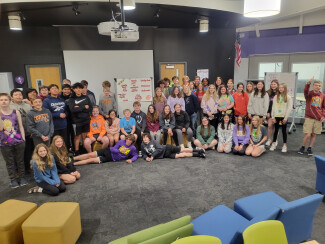 8th grade honor luncheon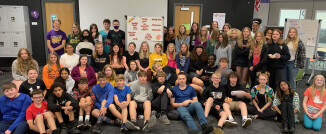 7th grade honor luncheon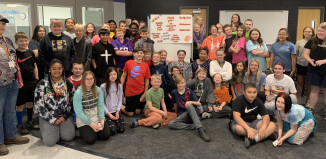 6th grade honor luncheon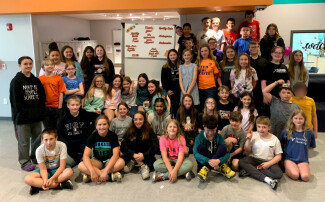 5th grade honor luncheon
STUDENT NEWS
SUMMER LUNCH... Charles City Community Schools will serve lunch until June 30, 2022. Meals will be provided to all children through the age of 18 in the community without charge and are the same for all children regardless of race, color, national origin, sex, age, or disability, and there will be no discrimination in the course of the meal service. Details: link
June lunch menu can be found here.

COMET GRIDIRON CLUB FOOTBALL CAMP... Sign up forms available in the Middle School office.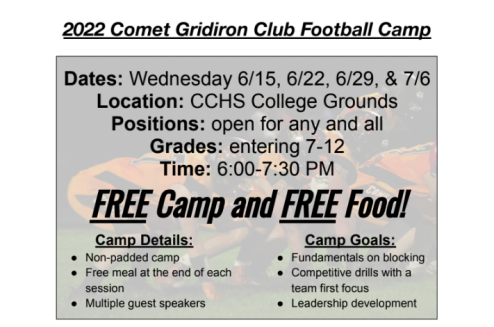 SUMMER SCHOOL... Students and parents have been notified if students will be attending summer school. Summer school will run from May 31, 2022 to June 30, 2022. Students need to attend either a morning or afternoon session. Morning sessions will start at 8:00am and finish at 11:30am. Afternoon sessions will start at 12:00pm and end at 3:30pm.
COMMUNITY EVENTS
VOLUNTEERS NEEDED FOR RAGBRAI...Student volunteers are needed for RAGBRAI July 28, 2022 in the community. See below graphic for information.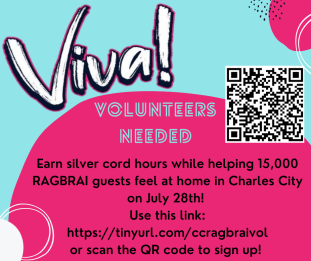 -You can receive TEXT ALERTS on your mobile phone
- Your phone number must match your student in their Powerschool account
- Just text 68453 and type YES