SCHEDULE
The Middle School doors will open at 7:45 a.m.
Breakfast is served at 7:55 a.m.
Classes begin at 8:20 a.m.
The end of the day is 3:15 p.m.
Middle School Principal is Joe Taylor
Middle School Assistant Principal is Dana Sullivan
PICTURES OF THE WEEK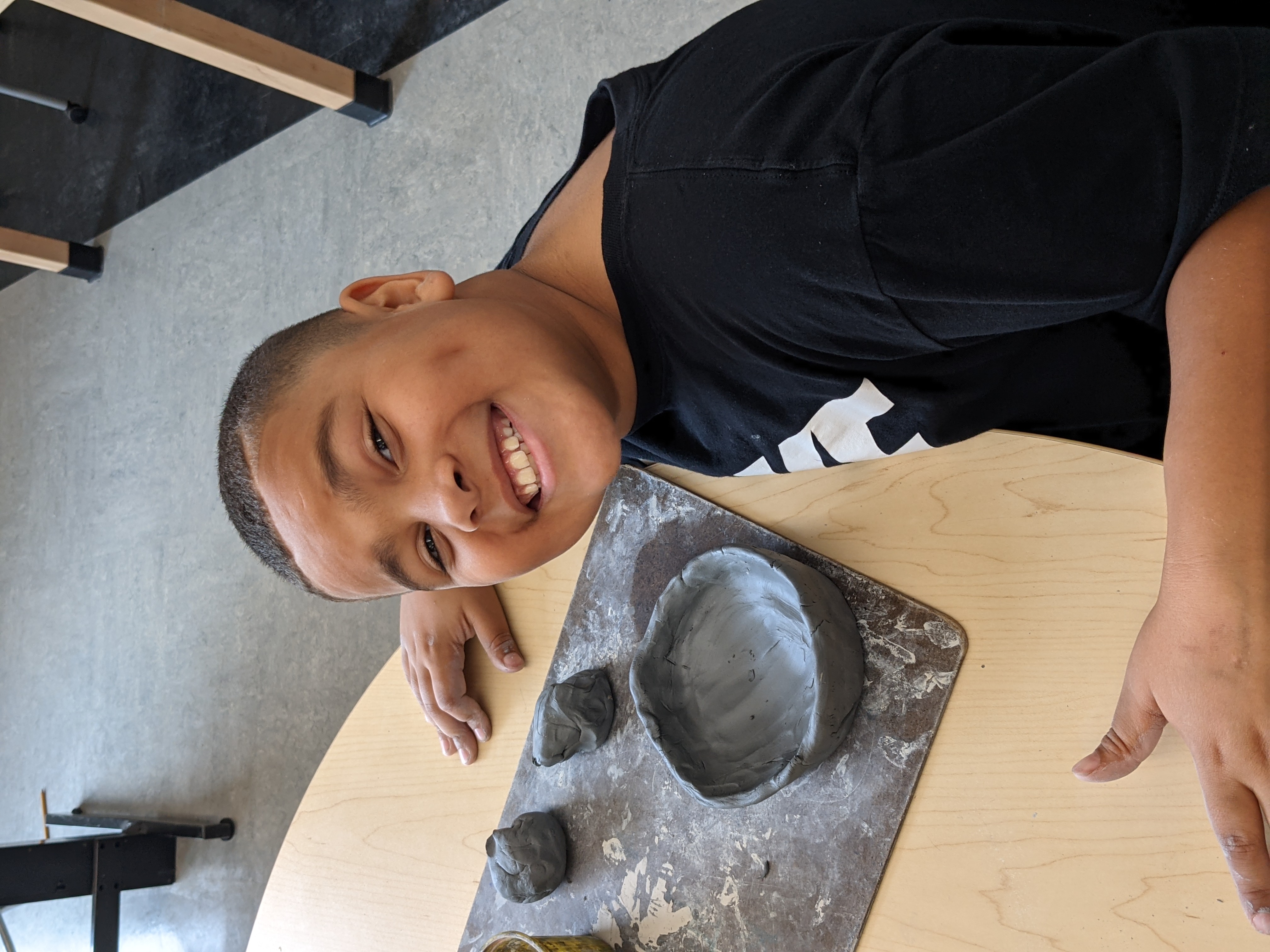 Creating with clay in art class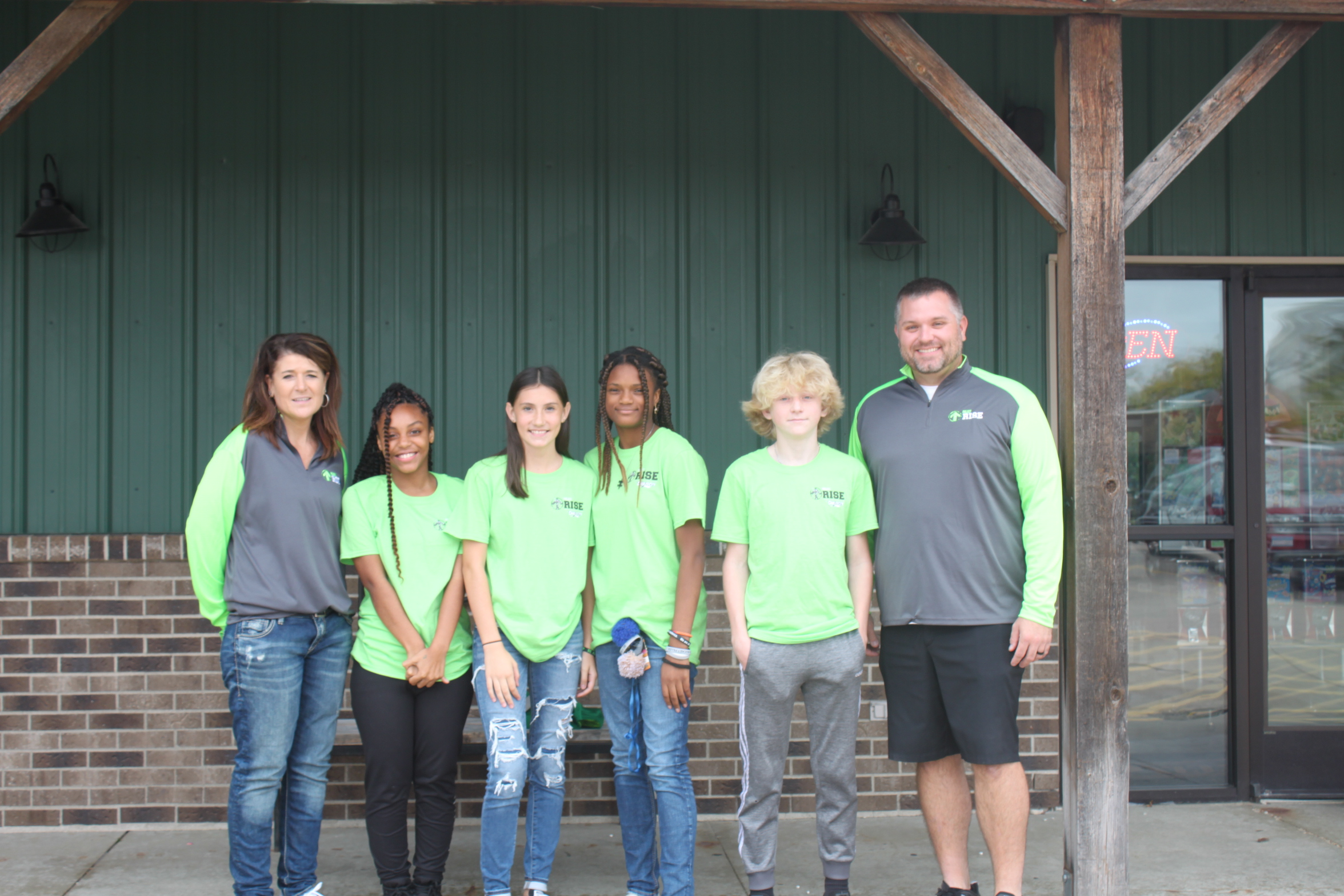 Building relationships with mentors and mentees in Project RISE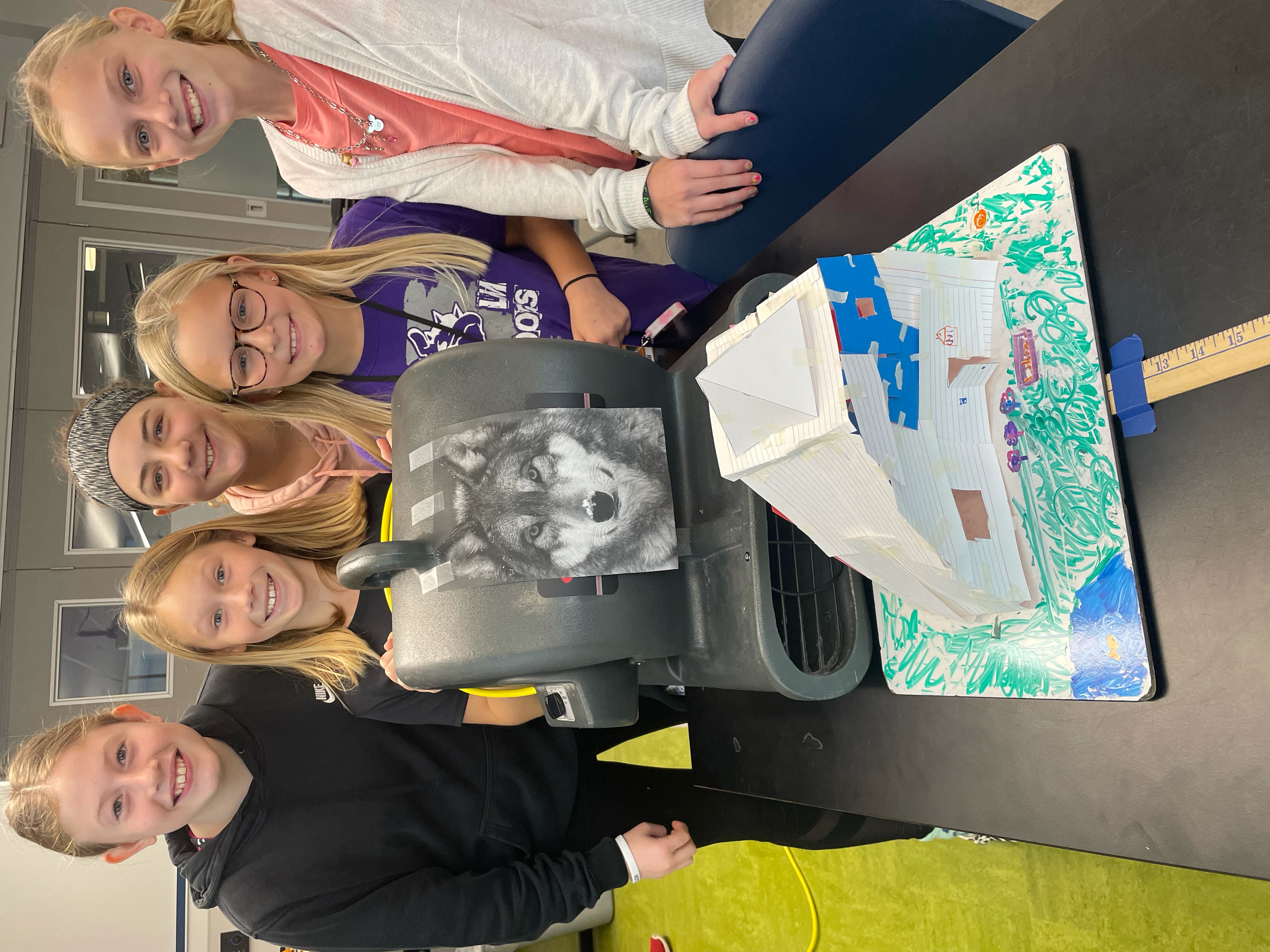 Working in teams during science class
PARENT NEWS
FACE COVERINGS...There is a health moderation plan in place in order to quickly respond to protect our school family from a major COVID outbreak. The plan outlines steps to use face coverings as a targeted tool only where and when necessary in order to keep schools open. Please see this plan for details. The use of face coverings is encouraged at all campuses.
STUDENT NEWS
COMET SAVINGS BANK...Visit Comet Savings Bank Mondays in the middle school cafeteria from 7:50 a.m. to 8:10 a.m. each week. For further information contact Fidelity Bank and Trust at 641-228-1900
ART CLUB...Art Club will be Wednesday, October 27th from 3:30 p.m. to 4:30 p.m. in the high school art room. Students will meet in the 7th grade learning studio and will come out the front door of the middle school as a group at 4:30 p.m. for pick up. Permission forms are available in the middle school office. Please email Ms. Hamm with any questions you may have.
TAE KWON DO CLASSES...There is information and permission slips available in the middle school office for Tae Kwon Do classes.
MOPED SAFETY CLASSES...Registration information is available in the middle school office concerning moped safety classes. The next class date is October 30th.
AUDITION DATES FOR "THE THIRTY- THREE LITTLE PIGS"...Auditions are underway. Upcoming audition dates are Monday October 25th and Tuesday October 26th from 3:30 p.m. to 5:30 p.m. with final cast call on Thursday October 28th from 3:30 p.m. to 5:30 p.m. Auditions are held in the middle school 7th grade learning studio and is open to 6th, 7th and 8th grade students. We are also in need of stage hands. Learn about theater and join our stage crew!
NEWS FROM THE COUNSELING DEPARTMENT
STOMP Out Bullying!...October is World Bullying Prevention Month. On Friday, October 29th, we will be celebrating National Bullying Prevention Month by wearing blue. A student created the following image to help provide education about the definition of bullying.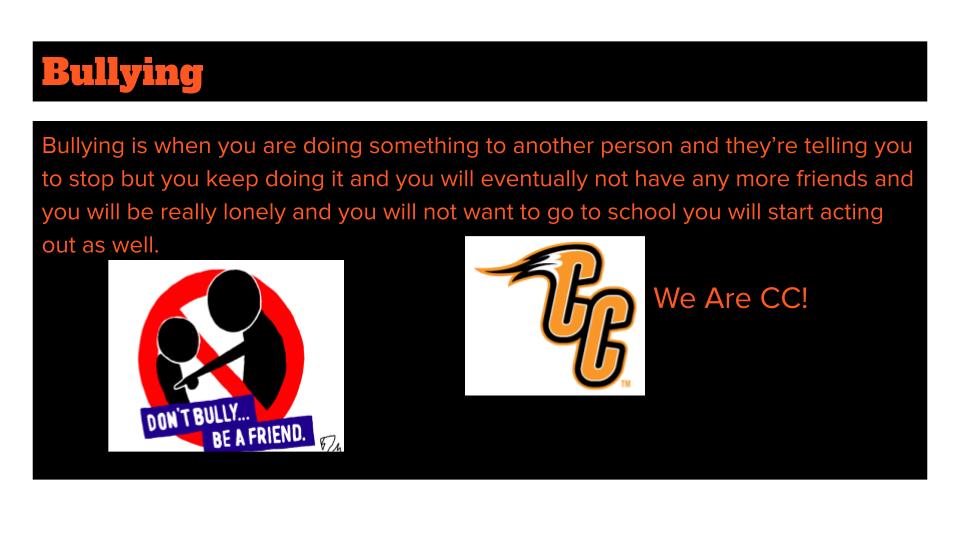 Additional supports available...Registration forms for counseling through Avalon Center and Turning Leaf Counseling are available in the counseling office. Registration forms for Avalon Center's mentoring program are also available in the counseling office.
NEWS FROM THE NURSING DEPARTMENT
Dental screenings...On November 8th, the North Iowa Community Action I-Smile @ School will be coming to the Charles City Community School District to provide FREE dental screenings to all students in grades Kindergarten through 8th. If you would like your student to participate in this NO COST program, please read the parent letter, complete the attached consent form and return it to your child's respective school building by Friday, November 5, 2021. An online consent form can be found at https://redcap.link/nicaoismileconsent
Peanut-aware information...The Charles City Community School District is peanut-aware for grades PK-8. At Washington Elementary and Lincoln Elementary, nuts and nut products may not be brought to school. This includes peanuts and tree nuts such as walnuts, pecans, almonds, cashews, hazelnuts, and pistachios. NO HOMEMADE TREATS OR FOOD ITEMS for students may be brought into classrooms by parents or staff where there are students with life-threatening allergies. All treats in those classrooms must be commercially prepared and packaged for distribution with intact ingredient labels. Treats may be distributed by the classroom teacher for special occasions, such as birthdays or holiday parties. Classrooms with students who have life-threatening allergies may have more specific guidelines depending on the type(s) of allergy. If you have questions, please call either nurse, Mrs. Bethany Bjorklund, or, Mrs. Jessica Moore.


COMPUTER SECURITY

In the interest of keeping our student internet safe at its best. Please take a moment and check out this link. Just fill out the form and we will get your email added.
https://www.charlescityschools.org/article/securly/
REMINDERS
-You can receive TEXT ALERTS on your mobile phone
- Your phone number must match your student in their Powerschool account
- Just text 68453 and type YES
GENTLE REMINDER
Lost and found...5th grade lost and found has many items remaining. Please claim your items.