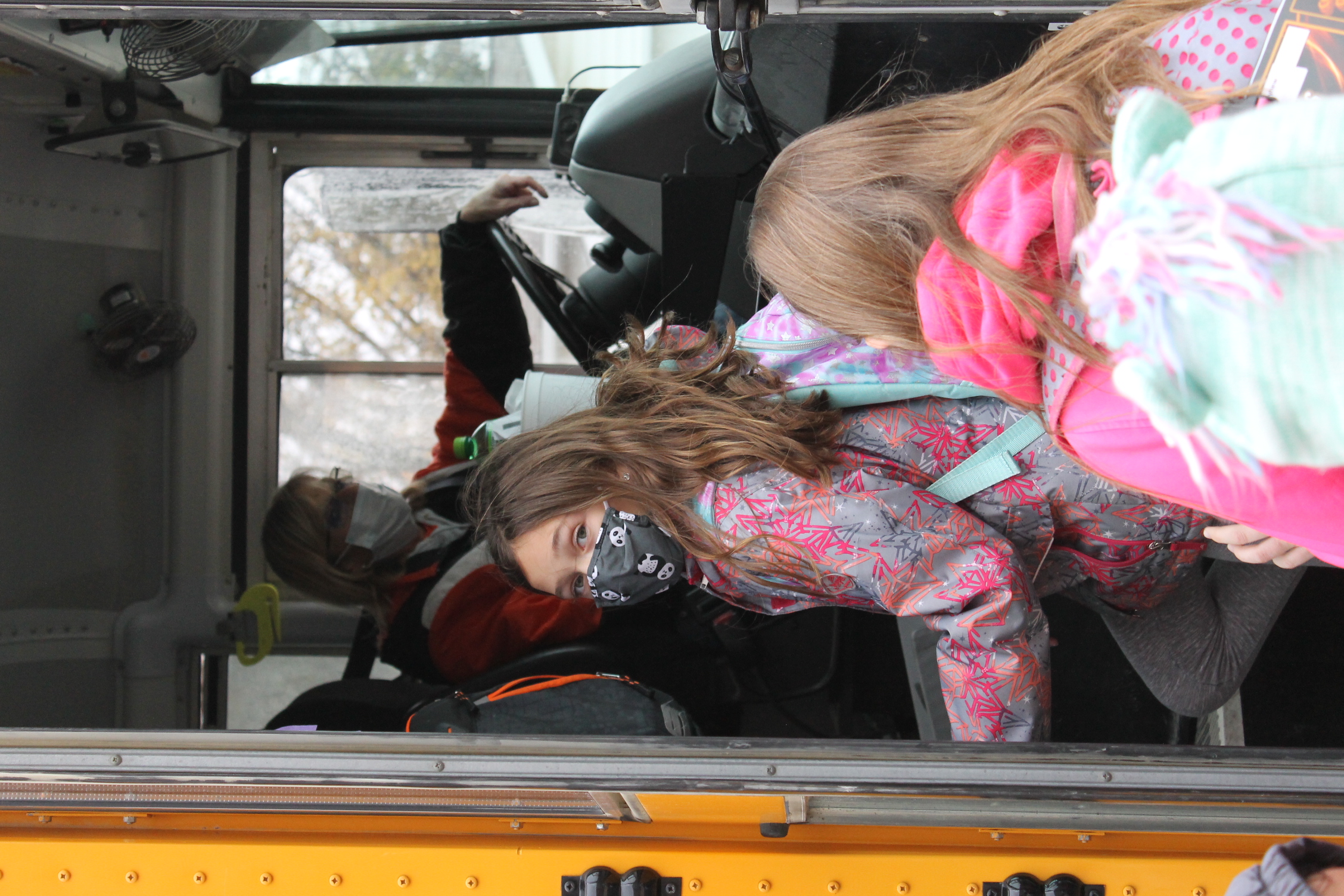 Shuttle time pick-ups will vary pending your shuttle location. The Department of Operations will let you know what time your students will need to be at their pick-up location.
Shuttle locations are as follows:
(CP) Central Park
(NR1) North Route Stop 1: Spriggs St and N Johnson St
(NR2) North Route Stop 2: Spriggs St and N Illinois St
(NR3) North Route Stop 3: 9th Ave and D St
(SR1) South Route Stop 1: 11th St and Lantern Ave
(SR2) South Route Stop 2: 6th St and Cedar St
(SR3) South Route Stop 3: S Johnson St and 2nd St
(SR4) South Route Stop 4: S Johnson St and Oliver St
(HSMS) High School Middle School
(IC) Immaculate Conception Catholic
(LE) Lincoln Elementary School
(TLC) The Learning Center
(WE) Washington Elementary Y's Guys
(YMCA) YMCA is only an afternoon shuttle
Evening drop off times will vary.
Bus passes will be issued during the first week of school. If you have requested a pass and haven't received it by September 11, 2020 please call the Transportation Center 641-257-6590.
Once bus shuttles are full we will not be able to accept additional students.
Buses are color-coded with square placards next to the door. The color-codes are red, blue, purple, yellow, green, orange, and pink. Students should look for the correct color of the bus placard.