MARK YOUR CALENDAR NOW:
Mon, 11/30 - Classes Resume
PHOTO OF THE WEEK: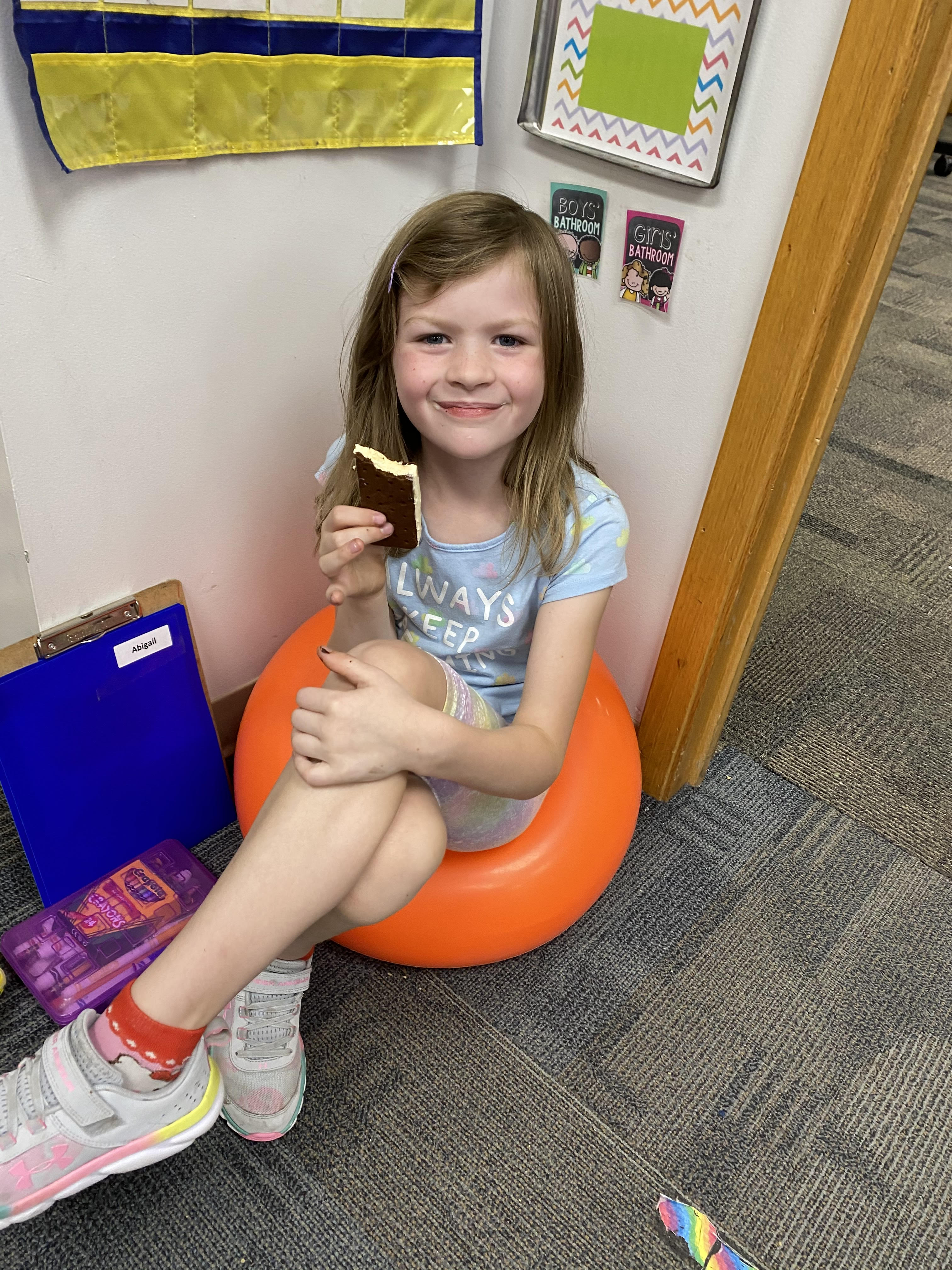 NEWS FROM OUR PRINCIPAL:
Help your child to practice putting first things first:
* Work first, then play
* Make a schedule and dedicate time to the "big rocks" each day
* Be organized
* Minimize distractions and regroup if you get off task
NEWS FROM PRESCHOOL:
Our friends in preschool begin a unit of study on the five senses. We fully expect our classrooms to be loud, smelly, sticky, messy, and fun in the upcoming weeks.
NEWS FROM KINDERGARTEN:
Our friends in kindergarten are learning about children of long ago and will notice the similarities and differences amongst them. Discussion includes transportation, homes, clothing, and other necessities like how we get our water and lighting. We also are learning to ask questions - Who, What, When, Where, and Why when looking at photographs of children from long ago.
NEWS FROM 1

ST

GRADE:
Our friends in first grade are working on snap word power as well as their non-fiction reading and writing units. Also, they will be working on the leadership skill of beginning with the end in mind!
NEWS FROM 2

ND

GRADE:
Our friends in second grade are looking at the world through the eyes of a poet as they begin their new writing unit.
NEWS FROM OUR LIBRARY:
The library is hosting a VIRTUAL BOOK FAIR to support both libraries at Lincoln and Washington Elementary School. Shop from Mon, Nov 30 - Fri, Dec 13. Books are the perfect gift and all deliveries will arrive DIRECT to your home before Christmas.
Shop the fair HERE: https://www.scholastic.com/bf/comet
NEWS FROM OUR COUNSELOR:
Beginning Tues, Dec 15 from 4:30 pm - 5:30 p.m. Mrs. Thomson will teach a yoga and mindfulness class, for six consecutive weeks. The class is hosted by and located in the Avalon Center, 705 N. Main St, Suite 2, in Charles City. The class is FREE and open to children in 2nd grade - 5th grade. Yoga mats are provided. Yoga and Mindfulness help children to center their minds and to support self-control and emotional regulation. There are six more available student openings at this time. We will practice Covid 19 social distancing guidelines. To register: email or call 641.715.1183 to register.